"They call me Meta--Meta Zoic."
Larger:
Note: The art style is drastically different than usual and I can't help but wonder if we'll be seeing pets in a new style soon. For a more direct comparison, here is the Tyrannian and Blue Chomby: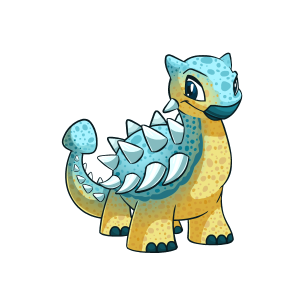 *Edit: The Tyrannian Chomby is being updated to be more like the base. If someone could get an image of the original to post here so the thread will make sense for any future viewers, I'd greatly appreciate it!